!- Global site tag (gtag.js) - Google Analytics ->
ASCII Art from around the Net
Updated: May 7, 2018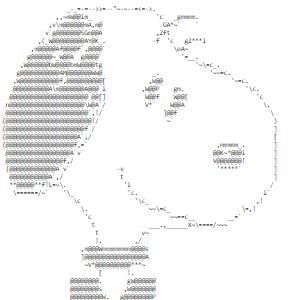 Note: The text pictures have been formatted with notepad
using the fixed space "courier" font. If your browser
automatically changes to a propotional font the picture
will not display correctly. For part of the pictures I posted
an image screen capture so you can see how the picture looks like.





Return to Humor Index


Return to JR Home