My Internet Lecture at the Dan Panaroma
December 15, 1994
This lecture was my first big event in the Israeli Internet World. The lecture was sponsored by People and Computers and they gave me part of the proceeds.
It was a very good day!

After the lecture, many companies in the audience hired me to give Internet seminars. (IBM, Bezeq, Israel Aircraft Industries, Teva, The Ministry of Communications, etc...)

Below is the flyer for the lecture and the article that was published after the lecture.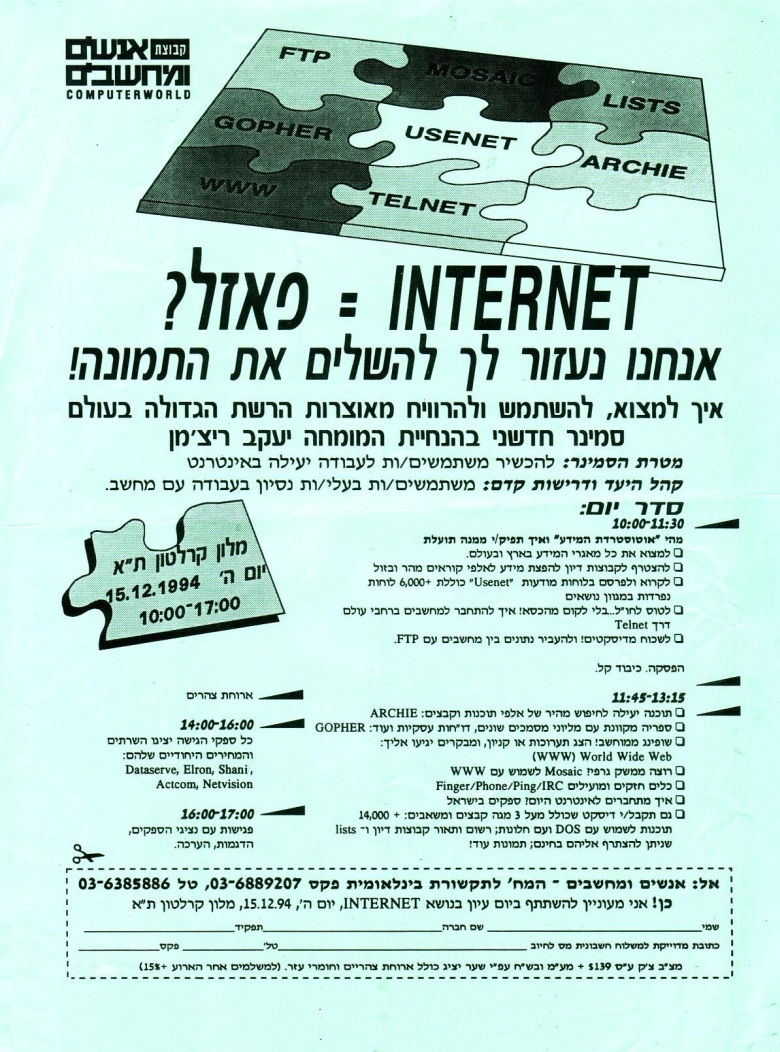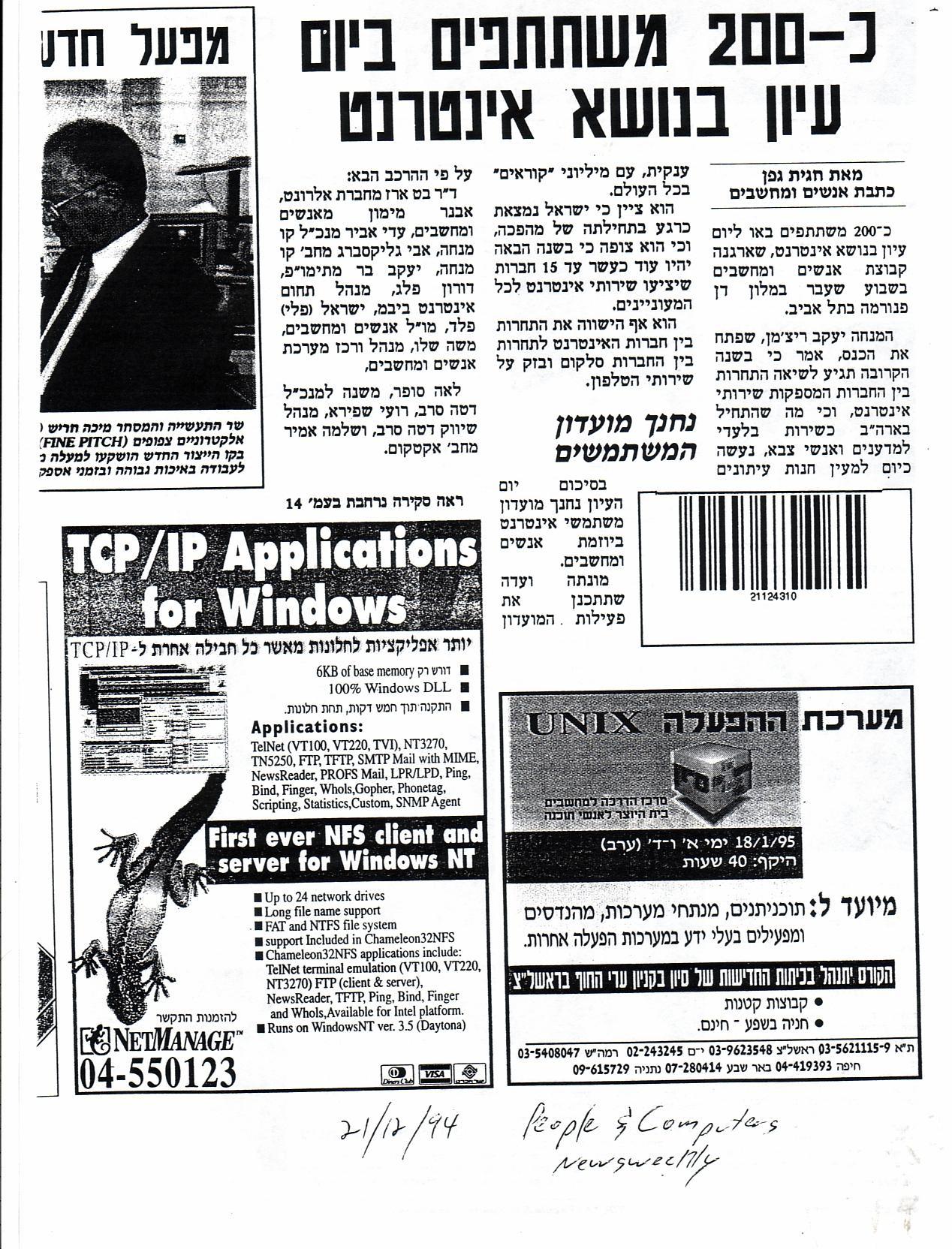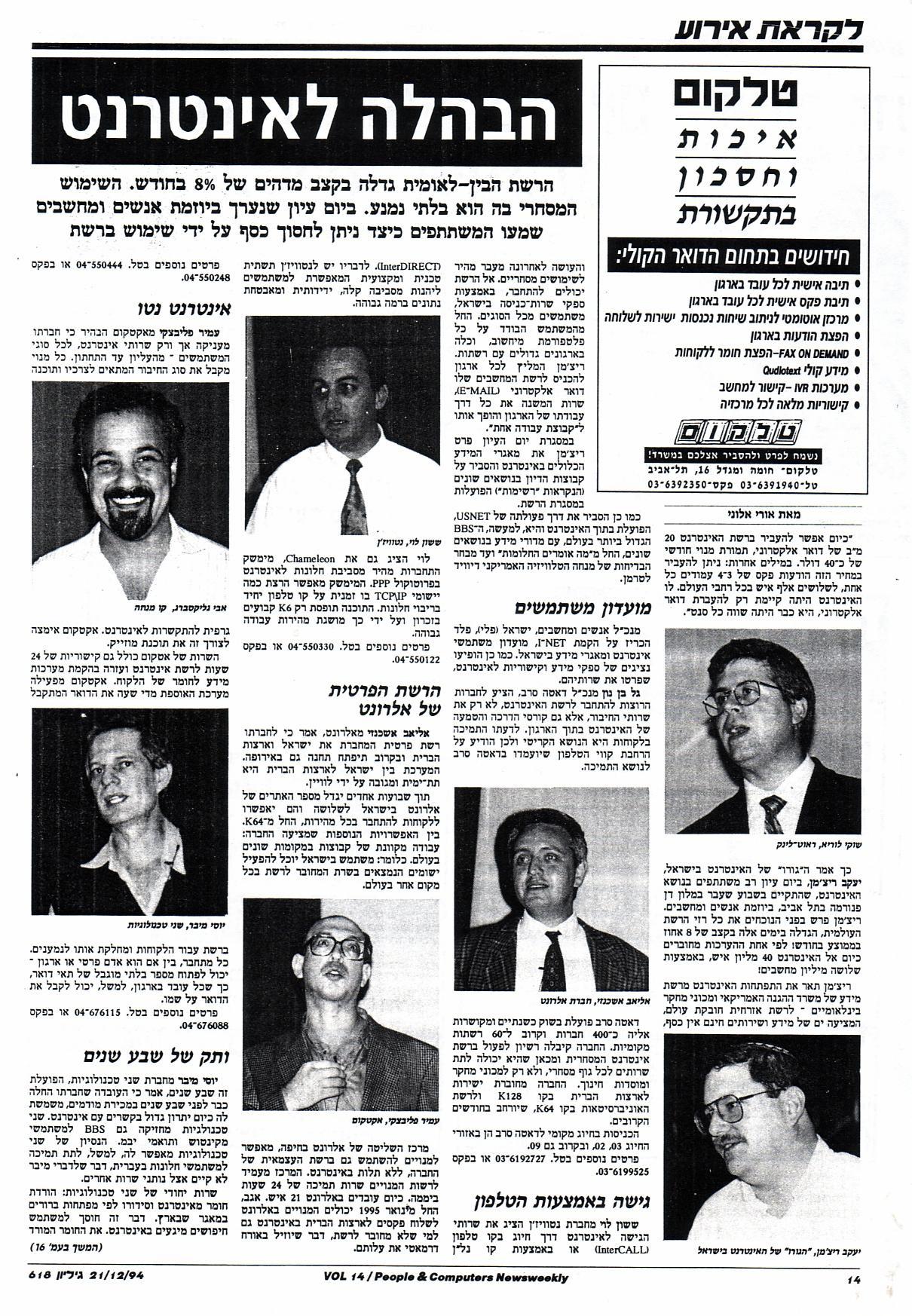 Return to JR Topics



Return to JR Home


© 2016 Jacob Richman