December 10, 2012

Berman Bakery created one of the largest sufganiyot (doughnuts) in the world. It took 6 hours to bake and the sufganiyah weighs 30 kilos.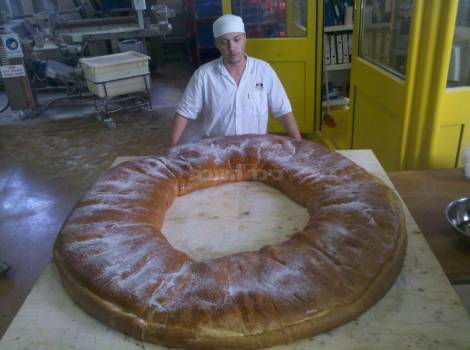 Ingredients:
15 kilos of flour
2 liters of oil
13 liters of water
1 kilo sugar
additional ingredients


The sufganiyah is being displayed near the Azriel Building in Mini-Israel.