Jacob Richman's Internet Promotions and Cool Stuff
1994 Plastic Coated Internet Reference / Smiley Card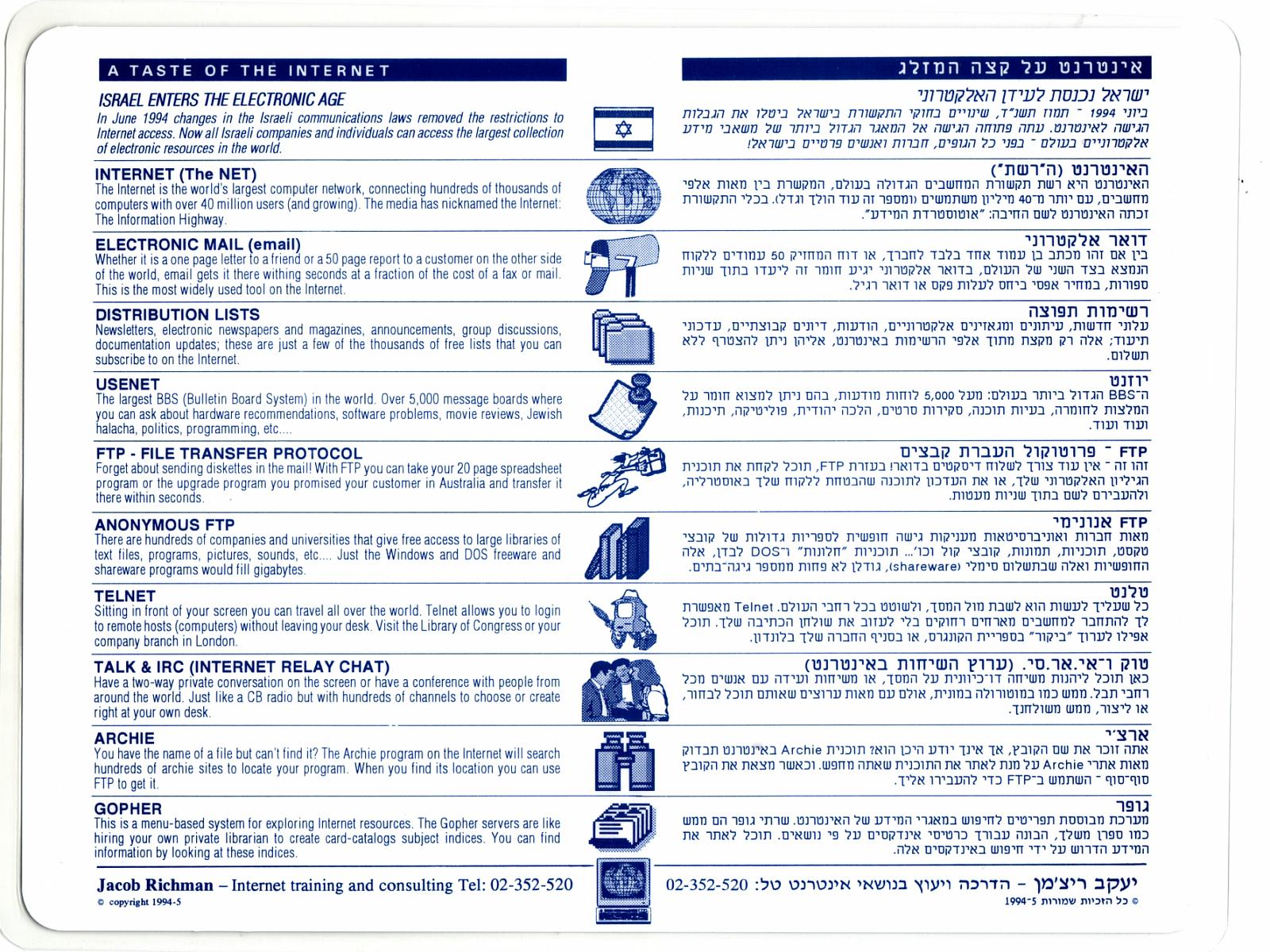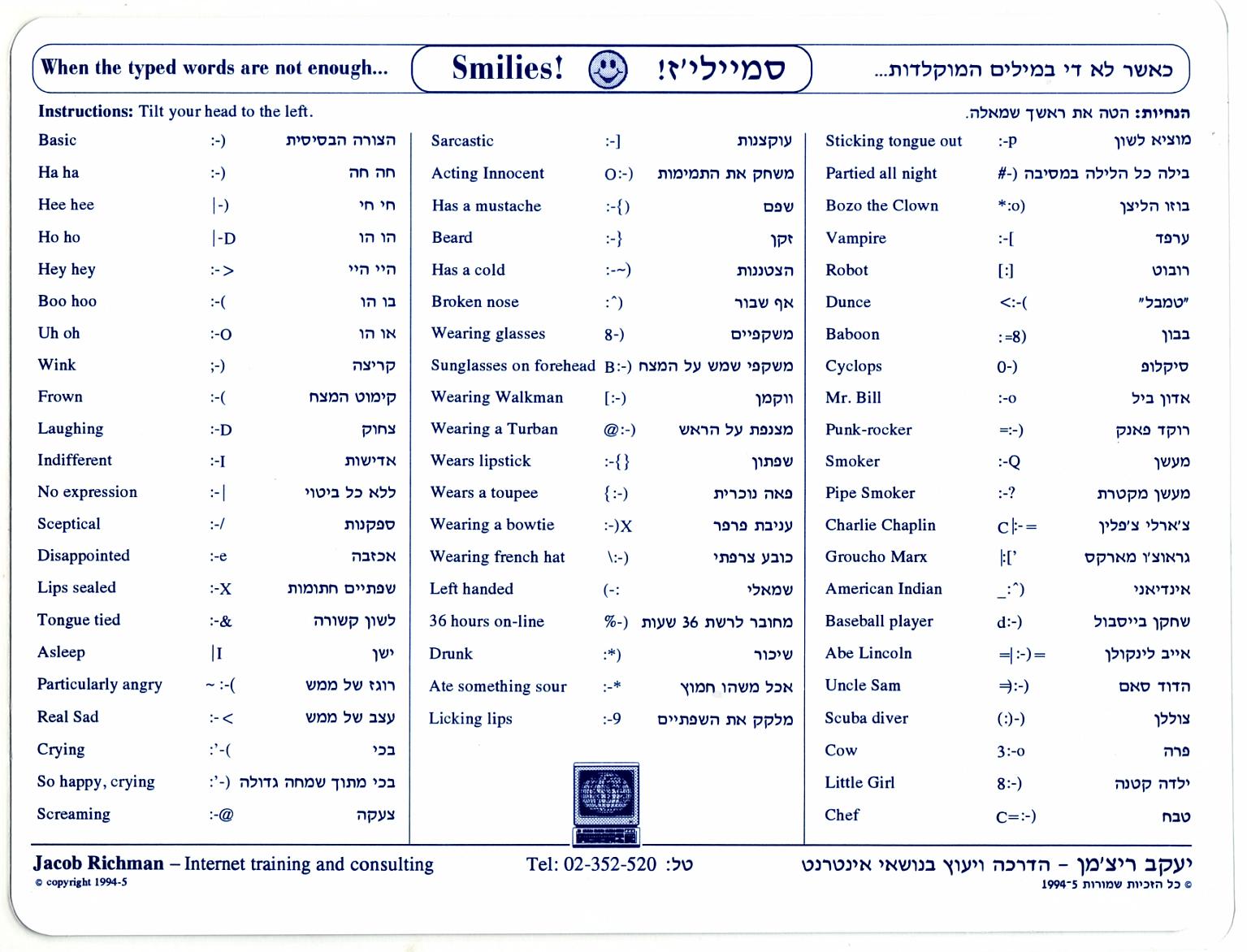 1994 Bumper Sticker

Intel Jerusalem Fab 8 Certificate on Shipping 286's & 386's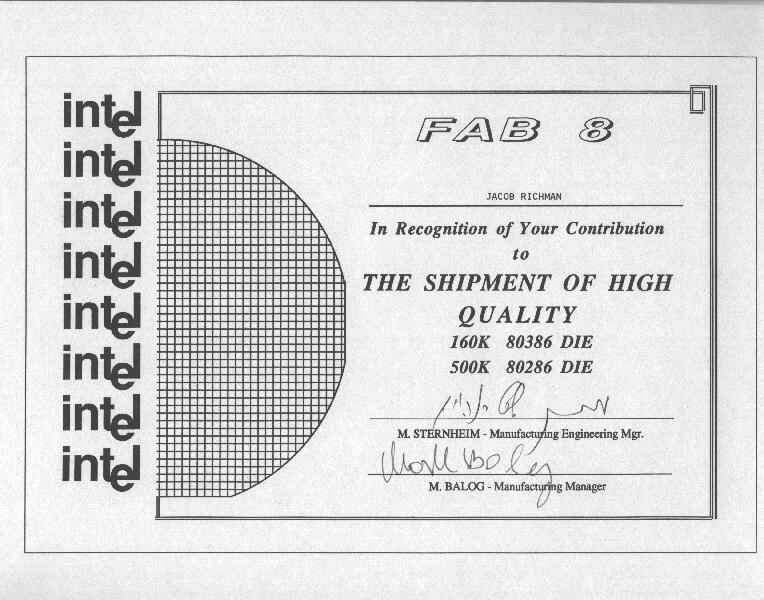 ---
Intel Purim 1989 tags with 386 Computer Chip





On Purim morning 1989, I went to work dressed as a virus.
I also carried a knapsack with an endless cassette tape playing
"Mission Impossible". In the afternoon the virus roamed Jerusalem
giving out mishloach manot.

I gave out a "Virus Dictionary" which I printed
on the back of CUNY Computer Cards which I saved
from Brooklyn College (1976-1980).

I also gave out my English and Hebrew virus manifesto.
In 1989, I was in charge of PC support at Intel Israel which
included over 250 pc's in Jerusalem. The manifesto includes
several educational points.
The Hebrew manifesto and a photo of the virus was published
in the quarterly Intel internal magazine (see below).