Android is a mobile operating system developed by Google. It is installed on smartphones and tablets. My Samsung 3 cellphone uses the Android operating system. There are thousands of free Android applications at the Google store. Below are 33 free and useful programs that I recommend. Several of the programs are supported by ads and some have ad-free paid versions. I use the free versions. After each application description is a link to its download page.
Note to Apple users: Many of these applications are also available for Apple iOS devices.

PriceZ



Israeli food price comparison application including barcode scanner. The application is written in Hebrew but it is very easy to use. If you do not know Hebrew, let a friend just install it for you. The application lets you easily scan in the barcodes of the food packages in your kitchen and you can add each item to your shopping list. You can check the price range of each product and see which supermarkets near you are the cheapest per item or the whole shopping list.
Another use: If you are having trouble finding an item in an unfamiliar store, you can show the store employee a photo with description of the product you are looking for.
Google id=il.co.PriceZ.android
WhatsApp Messenger



WhatsApp Messenger is a free messaging app available for Android and other smartphones. WhatsApp uses your phone's Internet connection (4G/3G/2G/EDGE or Wi-Fi, as available) to let you message and call friends and family. Use WhatsApp to send and receive messages, calls, photos, videos, documents, and Voice Messages.
Google id=com.whatsapp
Moovit



Moovit is a public transit app and mapping service which features trip planning, live arrival and departure times, up-to-date line schedules, local station maps, service alerts, and advisories that may affect one's current trip. I use the application all the time when I travel by bus.
Google id=com.tranzmate
Google Maps



Google Maps is a web mapping service developed by Google. It offers satellite imagery, street maps, 360° panoramic views of streets (Street View), real-time traffic conditions (Google Traffic), and route planning for traveling by foot, car, bicycle (in beta), or public transportation.
Google id=com.google.android.apps.maps
Waze - GPS Maps and Traffic


Waze is the world's largest community-based traffic and navigation app. Join drivers in your area who share real-time traffic & road info to save time, gas money, and improve daily commuting for all. Just by driving with Waze open, you're already contributing tons of real-time traffic information to your local community. You can also actively report accidents, police traps and other hazards you see on the road. Get road alerts along your route and find the cheapest gas prices around you shared by the community. Plus, you can add friends, send locations or keep others posted on your arrival time.
Google id=com.waze
My MDA




Magen David Adom, Israel's national emergency medical response service, has released a sophisticated mobile app that significantly streamlines the process of locating and reaching Israelis in distress. Available in the Google and Apple app stores in Israel only, My MDA lets users press a button to contact EMTs and paramedics operating MDA dispatch centers. Information such as the caller's location and medical record is securely transmitted and displayed to the dispatcher.
Google id=il.org.mda.mymada
Red Color (Tzeva Adom)



Provides real-time alerts when missiles or rockets are fired into Israel. (Hebrew)
Google id=com.kobisnir.redcolor
Meuchedet Health Fund Application




Uses same user and password as their website. (Hebrew)
Google id=com.applicat.meuchedet
Terufah to Go



Information about over-the-counter drugs (Hebrew)
Google id=com.onoapps.isradrugregistery
Gmail



Gmail is an easy to use email app that saves you time and keeps your messages safe. Get your messages instantly via push notifications, read and respond online and offline, and find any message quickly.
Google id=com.google.android.gm
Google Chrome Browser



Google Chrome is a fast, easy to use, and secure web browser. Designed for Android, Chrome brings you personalized news articles, quick links to your favorite sites, downloads, and Google Search and Google Translate built-in.
Google id=com.android.chrome
Israel Channel 20 News (Hebrew)



Israeli Channel 20 News Station with notifications on breaking news (Hebrew)
Google id=com.gaiamobile.channel20
Israel News Channel (Hebrew)



Israeli TV News Station (12+13) with notifications on breaking news (Hebrew)
Google id=com.channel2.mobile.ui
Israel Hayom English


Israel Hayom is the most widely-read printed newspaper in Israel.
Google id=com.opentech.israeltoday
Jerusalem Post



News from Israel, the Middle East and the Jewish World
Google id=jpost.webActivity
Google News and Weather


Your comprehensive and personalised view of headline stories and local news & weather. Coverage from 75,000 publications. Tune your layout with any of 60 country-specific editions, homescreen widgets and personalised news sections.
Google id=com.google.android.apps.genie.geniewidget
Spotify



With Spotify, you have access to a world of music. You can listen to artists and albums, or create your own playlist of your favorite songs. Want to discover new music? Choose a ready-made playlist that suits your mood or get personalized recommendations.
Jacob Richman's Hebrew Song List on Spotify
Google id=com.spotify.music
TuneIn Radio



Listen to your favorite radio stations for free with TuneIn Radio. With over 100,000 stations, TuneIn has the largest free selection of sports, news, music and talk radio from around the world.
Hebrew Radio Stations
via TuneIn Radio Phone App (or your computer)
Reshet Bet
http://tun.in/sepzv

Reshet Gimmel
http://tun.in/seuVx

Galgalatz (IDF)
http://tun.in/seAR0

Galei Zahal (IDF)
http://tun.in/sepzM

Arutz 2000 (National Religious)
http://tun.in/seWJC

Jerusalem Radio 101 FM
http://tun.in/semM1

Radio Tel Aviv 102 FM
http://tun.in/senl4

103 FM
http://tun.in/semM7

Kan 88
http://tun.in/sevpM

Kol Ha'Musica
http://tun.in/semMZ

IDC Radio (Herzliya campus)
http://tun.in/seSJv

Israel Dance Radio
http://tun.in/se72x

Radio Kol Hai (Haredi / National) Religious)
http://tun.in/senkb

Kol-Barama (Haredi)
http://tun.in/seMWN

Kan Tarbut (culture)
http://tun.in/seuKQ

Kan REKA (Russian)
http://tun.in/seIvt

Nachum Segal Network (US English includes Hebrew songs)
http://tun.in/seCcs

Weekly Israeli Podcasts in Hebrew or English

The Israel Hour with Josh Shron
http://tun.in/semM1


Google id=tunein.player


Accuradio (music and audio)



AccuRadio offers 1,000+ free customizable music radio channels, unlimited skips, wide variety, and less repetition. Choose from more than 50 different genres of music: rock, pop, jazz, country, classical, electronic, holidays, alternative, comedy, and more. You can customize each channel with unlimited skips, by banning artists and songs you don't like, and by rating the music to influence what you hear.
Google id=com.slipstream.accuradio
Speechnotes - Speech To Text



SpeechNote allows you to use your voice to record your thoughts. Your notes are converted into text automatically allowing you to locate them quickly, review, and use as the basis of an email or tweet.
Google id=co.speechnotes.speechnotes
Fast Notepad



A very simple notepad to type plain text and save.
Google id=com.fastnotepad.notes
Speedtest by Ookla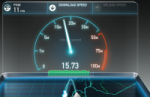 Internet speed and performance test
Google id=org.zwanoo.android.speedtest
Opensignal



4G WiFi Maps & Speed Test. Find Signal & Data Now
By using the app you help crowdsource data - automatically adding networks and wifis to the database. You can turn the feature off.
Google id=com.staircase3.opensignal
Facebook



Share updates and photos, engage with friends and Pages, and stay connected to communities important to you.
Google id=com.facebook.katana
Instagram



Instagram is a simple way to capture and share the world's moments. Follow your friends and family to see what they're up to, and discover accounts from all over the world that are sharing things you love.
Google id=com.instagram.android
Google Translate



Translate between 103 languages
Google id=com.google.android.apps.translate
Morfix - Hebrew English Translator



Comprehensive and accurate English Hebrew and Hebrew English dictionary and translation free app.
Google id=com.official.morfix
CalJ Jewish Calendar



Jewish to secular date conversion and vice-versa
Dates of the festivals and events, for any year
Parasha of the week
Rosh Chodesh
Shabbat times
Everyday zmanim
Bircas haMazon
Birthdays and Memorials
Google id=net.calj.android
HebDate Hebrew Calendar



HebDate is a full Hebrew (Jewish) & Secular Calendar (Luach). Full month views for Hebrew and Secular calendars. You can view any date since creation.
View Day, Week, & Agenda.
Full Android Scheduling Calendar. View and Edit Events.
Chagim, Daf Yomi, and More.
Zmanim for all locations.
Widget that can be added to the home screen.
Countdown timer for all Zmanim.
In-app subscription available for removal of banner ads.

Google id=com.lionscribe.hebdate
On Your Way Yesod (Uvelechtecha Baderech)



Virtual Library of Jewish books. I use the siddurim section when I do not have access to a printed siddur. The full application includes: TaNaCh (Bible) with all the classic commentators; Mishna with the commentaries of Bartenura and Tosfot Yom Tov; Talmud (Gemara) with the commentaries of Rashi and Tosfot; Midrash Raba, Midrash Tanchuma and Yalkut Shimoni. Several versions of Siddurim
Google id=oyw.tnc
Sefaria



Sefaria delivers 3,000 years of Jewish texts (Torah, Tanakh, Mishnah, Talmud, and more) to your smartphone. All texts in the library are available in Hebrew along with a growing body of English translations. Search by keyword or browse the table of contents to explore texts, translations, and commentaries.
Google id=org.sefaria.sefaria
Lexulous Word Game



Beat players at the easier levels first and then get a go at the toughest word game players in the world!
Google id=com.lexulous.Lexulous
Scrabble (Electronic Arts)



Get a game of Scrabble going with just about anyone - or play solo against the computer!
Google id=com.ea.game.scrabblemattel_bv